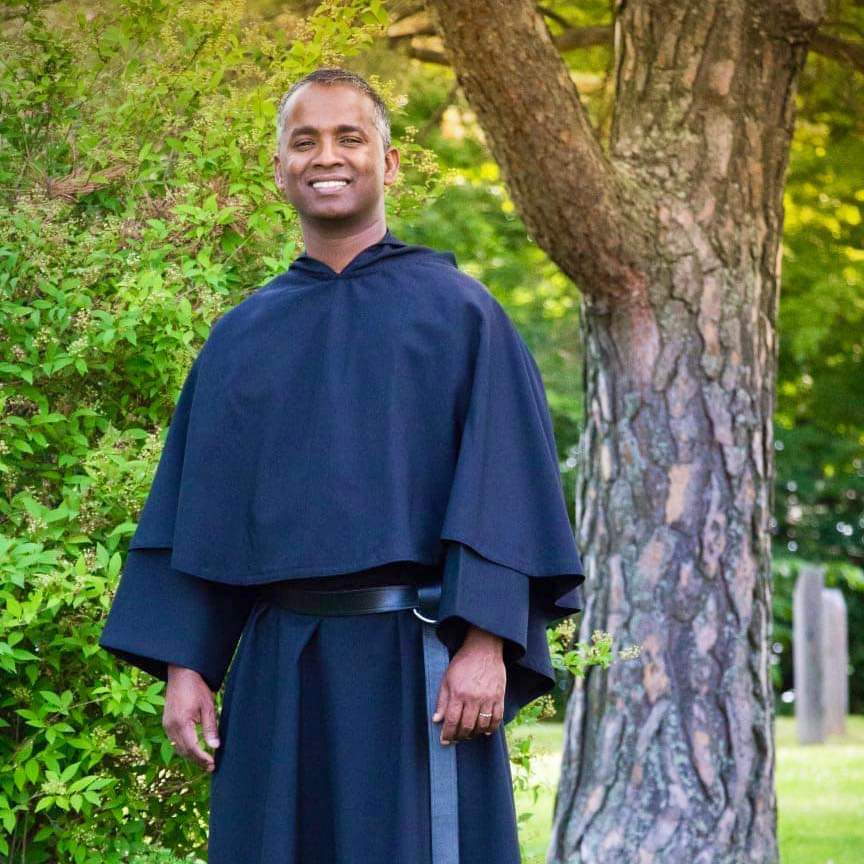 Rev. John Arulthas Mariyanayagam, Order of Saint Augustine (OSA)
Fr. John, was born in Jaffna, the Northern region of Sri Lanka which was called Ceylon in the past. He is the fourth child of seven children. He hails from a devoted Catholic family. He had his elementary and high school studies at St. Charles and Oblates of Mary Immaculate in the Diocese of Jaffna. Fr. John got both of his Bachelor Degrees in Philosophy and Theology from Urbaniana University in Rome. Fr. John was ordained to the priesthood at St. Mary's Cathedral on October 5th, 2006 by Bishop Thomas Soundranayagam, the Bishop of Jaffna. He was transferred from the Contemplative congregation called Rosarians to the Order of St. Augustine on January 25th, 2016 by the Congregation for institutes of Consecrated Life and Societies of Apostolic life in Rome. Every person has a story to tell and Father John has his unique one. He says in his own words, "I felt called to the active apostolate priestly ministries within a community setting, this transition took me some years to discern well and respond sincerely to the call of the Lord, I consider this active apostolic religious life as a Call within the Call as St. Mother Teresa of Culcutta said, I believe and speak boldly that the seed of vocation was planted in 1992 when I first joined the Rosarian minor seminary" He moved to Canada in 2010, where he had served in the Diocese of London, Ontario with his former religious community. During his years of discernment, he became acquainted with the Augustinians at Marylake in 2012. Fr. John has lived at the Monastery and ministered at the Shrine, Retreat House, and Villanova College. He was assigned as Associate to Sacred Heart Parish, Delta, B.C. for 18 months. Upon completing his one year at Blessed Bellesini community, in Racine, Wisconsin, Fr. John returned to Marylake in August, 2017.
"On behalf of our Sacred Heart Faith Community, we offer our Congratulations on this milestone,
and pray that God will continue to bless you as you enter this new chapter of your life.
We ask for God's Blessings on Fr. John for his leadership and guidance as our Pastor for many years."